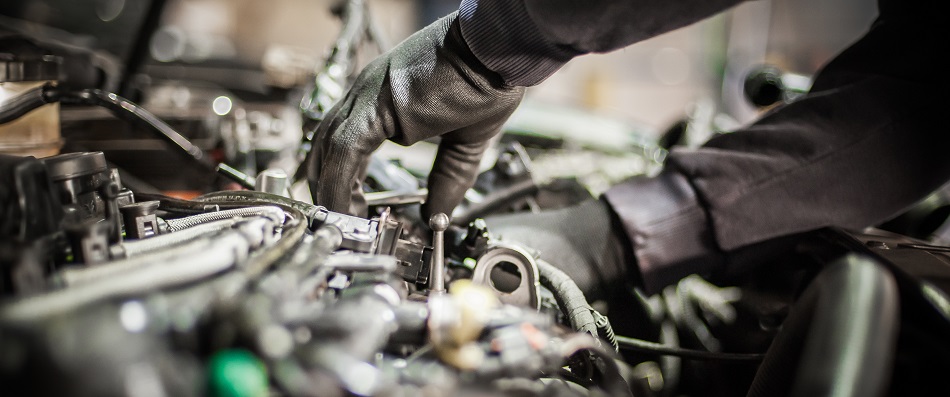 All vehicles, including motor homes, are required to pass certain requirements depending on the state you have your motor home registered in. Depending on the type of RV you have and the state you live in, your vehicle will be subject to a specific type of inspection. Many people also get pre-purchase inspections performed before buying a motor home for their family. No matter what your needs are, we at Luyet Automotive in Faulkner County can perform services on your RV so it complies with state requirements.
Here are some things that we will look out for to make sure your RV's engine meets your state's standards:
Examine the engine and check for any visible signs of leaks and check all the fluid levels. We will check the hoses and belts for any signs of wear and tear and make sure the drive belts are not loose.
Check your motor home's air filter to see if there is anything clogging it.
You'll also want to make sure your RV's weight, width, and height meet your state's standards. To find this out, you can go to your state's DMV website for specifications. Larger vehicles like motor homes have a Gross Vehicle Weight Rating (GVWR), which includes the weight of the passengers, cargo, and the vehicle itself.
Here are some other components of your motor home to pay special attention to before you go on a long trip with your RV:
Make sure all the exterior lights of your motor home are working properly, including brake lights, turn signals, and headlights. Also, be sure the covers on these lights don't have cracks or noticeable damage.
Check your RV for rust and note the areas that have rust.
Make sure your motor home's power cords and outlets are in good working condition.
Inspect the drains of your gray and black water tanks.
Make sure your RV's tires are suitable for the vehicle's GVWR.
Test all the motor home's lights and make sure the pins in the lighting connector are not bent or damaged.
Make sure the tire pressure monitoring system (TPMS) light is not illuminated.
Your Reliable Shop for Motor Home State Inspections
If your RV is due for a state inspection, Luyet Automotive in Conway is your go-to place. Our team of Quality technicians have decades of experience and are experts in all things auto repair, including Auto Repair, Tire and Alignment Service, and motor home state inspections. We have a review score of 100 based on reviews from 858 satisfied customers.
Reasons You Should Do Business With Us:
Transparency
Honesty
Integrity
We are Experts
Years of Experience
If you are in the 72032 area or nearby, don't hesitate to schedule an appointment with Luyet Automotive, either online or via phone at 501-764-1500. Luyet Automotive - Quality you Can Trust, at a Fair Price.